This selection of the best books about basketball is ideal for you whether you're looking for your next book to read or a book for the basketball fan in your life.
The list that follows includes our picks for the best books about basketball as well as our suggestions for you. The books on this list address a variety of subjects related to basketball, including coaching, playing, life in general, and many others. We are certain that our list of the 8 best books about basketball will contain what you are looking for.
8 best books about basketball
1. Boy21 – Matthew Quick
Boy21 tells the tale of Finley, a basketball-loving high school student who must care for his crippled grandfather while his father works shifts in the evenings in the hamlet of Bellmont, Pennsylvania, USA.
Finley is considerate and quiet, and he dates Erin, a shy basketball player. The two practiced ball till it was dark every day, putting in a lot of effort. Once, Russell, a new black lad from California, was called for assistance by Finley's coach. Russ just lost both of his parents, and since since, he has gone by the alias Boy21, the extraterrestrial, and believes that his parents will pick him up on a spaceship.
Russ' father's longtime buddy and the team's coach want him to play basketball for Bellmont High School. Finley is the team's number 21 player, by the way. Can Finley let his weird new pal move in? Can Russ resume his regular life?
2. Pacific Rims – Rafe Bartholomew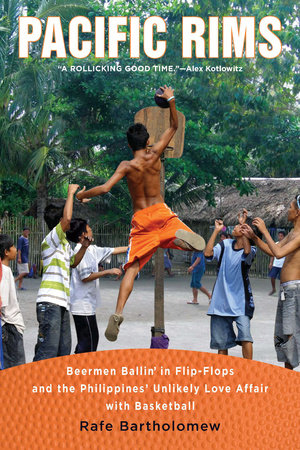 Did you know that the Philippines may be the nation that loves basketball the most? I had no idea before I read this book! ​
Rafe Bartholomew's exploration of the island and its passion for basketball in "Pacific Rims" yields some incredibly fascinating insights into Filipino society.
He talks to politicians who promise to build brand-new basketball courts in underdeveloped areas in exchange for votes, spends an entire season inside the locker room of a professional basketball team, and follows a traveling basketball team similar to the Harlem Globetrotters (except they play Midgets vs. Transsexuals instead of Globetrotters vs. Generals!).
Without a doubt, if you want to learn more about the weird basketball passion of the Phillipines, you must read this book!
3. Brave Dragons – Jim Yardley
This is the account of former NBA coach Bob Weiss's efforts to instill the NBA's playing philosophy in the weakest Chinese basketball club. It goes without saying that things don't always turn out as they should.
This is an intriguing look at Chinese society and what occurs when American individuality is introduced to a nation that has been significantly influenced by communism and where collectivism is the norm. This book focuses more on how other cultures and ways of thinking affect basketball than it does on the day-to-day activities of a basketball coach.
This book, which gave me a glimpse into a nation that is very different from western nations through the prism of something familiar (basketball), intrigued me.
4. Basketball: A Love Story – Jackie McMullan, Rafe Bartholomew & Dan Klores

Through interviews with basketball greats including Kobe, Lebron, Magic Johnson, Larry Bird, Dr. J, and many more, this book tells a gripping oral history of the game.
The NBA, college basketball, women's basketball, and even the ABA are all covered in separate chapters. Because each chapter is brief and stand-alone, you may pick up this book whenever you choose and read a few pages without becoming lost. If you are a basketball enthusiast, you won't be able to get enough of the insider information from the legendary players of that time; you'll feel as like you are listening in on history.
A must-read for any game enthusiast!
5. The Mamba Mentality – Kobe Bryant
You may learn a lot about Kobe's devotion to basketball and his rigorous study of his trade from this large-format coffee table book.
Instead of being a standard biography, it is a series of magnificent images by Hall of Fame photographer Andrew D. Bernstein that are accompanied by concise narratives. You'll discover how Kobe analyzed his opponents, went about getting physically and emotionally ready, and dealt with injuries while playing.
Every Kobe fan ought to read this book because it provides an unprecedented glimpse at his career from the backstage.
6. The Breaks of the Game – David Halberstam
Who am I to contest Bill Simmons' claim that this is the greatest sports book ever written?
The Pulitzer Prize-winning author David Halberstam produced more than 20 bestsellers about American history and life.
The Portland Trail Blazers, who were captained by Bill Walton and had won the NBA title just three years prior, through one particularly trying season (1979–80) in the book and film "Breaks of the Game." We watch as Blazers Hall of Fame head coach Jack Ramsay tries to turn around a struggling club while battling injuries, selfish players, wage disputes, and chemistry issues.
For any lover of NBA history, this book is a great classic that cannot be missed.
7. Eleven Rings – Phil Jackson
Phil Jackson, who won six championships with Michael Jordan's storied Bulls and five more with Kobe Bryant's Lakers, is probably the best coach in NBA history.
In this book, Phil gives you a distinct viewpoint on what it takes to win a championship in the sports world by breaking down each championship season from start to finish. You'll discover how Kobe and Jordan are similar, why Kobe and Shaq are at odds, and how Phil assembled a collection of people into championship teams.
In addition, you'll learn about Zen Buddhism, Phil's management approach, and how he dealt with the challenging individuals on his teams.
This is a wonderful read even if you have no interest in NBA history at all!
8. Basketball (and Other Things) – Shea Serrano
Shea Serrano is a writer for Bill Simmon's "The Ringer," a podcast host, and has over 400.000 followers on Twitter.
Questions like "What year was Michael Jordan the best version of Michael Jordan?" "Who's the greatest dunker in NBA history?" and "How many points should [shot] genuinely be worth" are the focus of his third book. He provides original, humorous, and illuminating responses.
This book, which was first published in 2017, quickly rose to the top of the New York Times bestseller list due to its clever humor, lovely drawings by Arturo Torres, and a reading suggestion from Barrack Obama!
Conclusion
There had to be a cap placed on this list, but that doesn't mean there aren't any further outstanding and best books about basketball. Therefore, if there is a basketball book that you believe others will enjoy, please let us know about it in the comments section below. Here are a few more basketball-related novels that are top-notch readings and deserving of honorable mention on this list.
Please read: https://basketballpluss.com/top-20-exciting-basketball-movies-on-netflix/